Kevin McKrell
Guitar
 Kevin McKrell pioneered American Celtic music beginning in 1979 with the band Donnybrook Fair. The original trio of Jeff Strange, David McDonnell and  McKrell's 1982 album Tunnel Tigers remains a landmark of the form with its blend of Clancy Brothers swagger and upstate NY attitude. Donnybrook toured throughout the U.S. and Ireland performing in classic Irish Folk music rooms McAfferty's Red Hand in St. Paul Minnesota, The Patriot Game in San Diego, The Irish Village Chicago, O'Donaghue's The Blarney Stone, Pittsburgh, The Embankment, Tallaght Co. Dublin, The Parting Glass Saratoga Springs NY .  In 1998, McKrell—who has four solo albums to his credit—formed a powerhouse band under his own name, merging the Irish sensibility of Donnybrook with a steely, world class bluegrass edge.  McKrell,  a respected portrait painter. is best known  for his indelible songs—classics like 'Donegal', ' You and Me' , 'I Miss the Rain' and the eternal 'All of The Hard Days Are Gone'—which have been sung and recorded by artists like The Kingston Trio, from Ireland The Furey Brothers, Seamus Kennedy ,The Druids, The Dublin City Ramblers from Scotland North Sea Gas, from Australia Pat McKernan. From the US Bob Shane, Hair of the Dog, Wood's Tea Company, Get Up Jack and many many more. Kevin and his bands have performed for audiences at the top Celtic, Folk and Bluegrass festivals as well as  Carnegie Hall , Lincoln  Center, Troy Music Hall, Caffé Lena, Berklee Performance Hall, Proctors Theater, The Sellersville Theater, Saratoga Performing Arts Center, The Egg, North Texas Irish Festival, The Landmark Theater Syracuse, Milwaukee Irish Festival ,Celtic Classic, The Great American Irish  Festival, MusikFest, Falcon Ridge Folk Festival, Winterhawk Bluegrass festival are some of the top venues  where Kevin and his bands have appeared.
Photo by Joy Derby Zullo - Photography
Arlin Greene
Bass
Arlin has toured the world with the likes of The McKrells, Bill Keith, Dan Tyminski, James "D Train"Williams, Bolton, Nolan and Greene, Big Medicine, George Fletchers, Folding Money, and The Trophy Husbands.
Photo by Joy Derby Zullo - Photography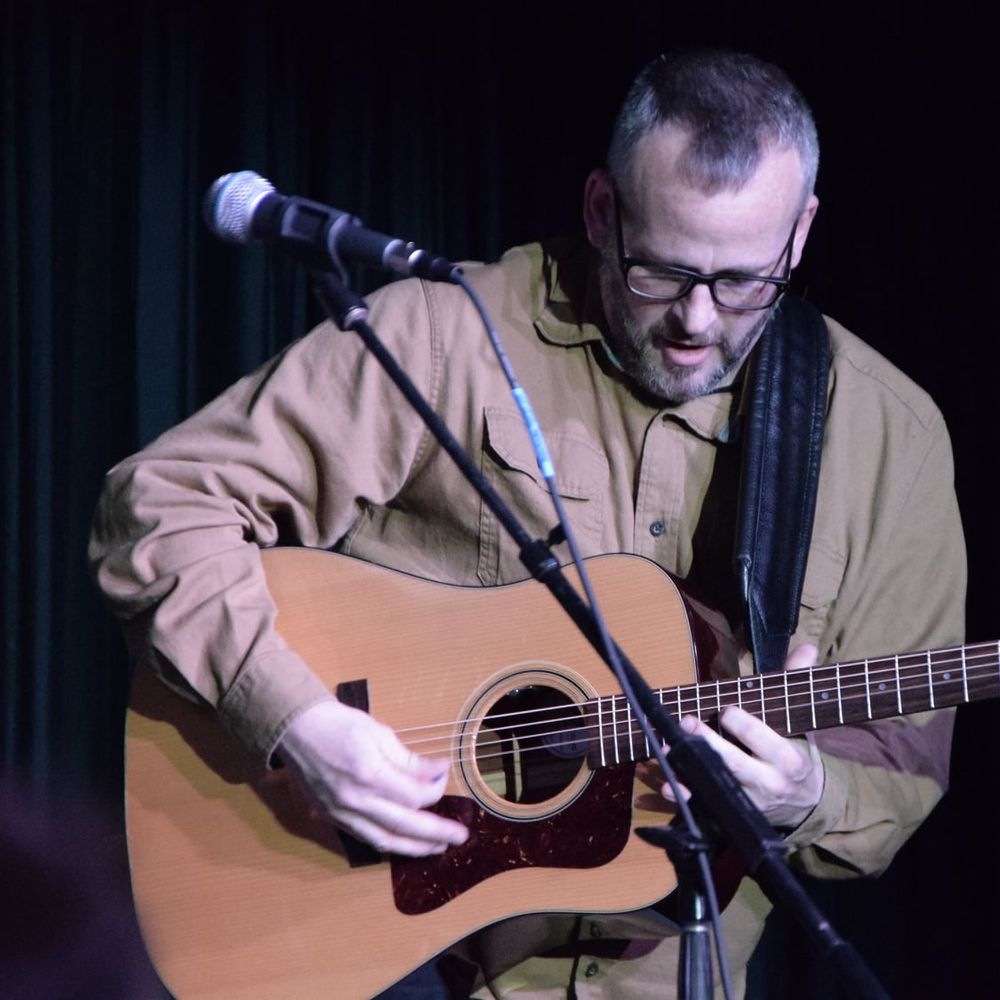 Peter Pashoukos
Lead Guitar
Peter Pashoukos has been a mainstay in the Saratoga and Capital Region music community for over 20 years. An original member of Garland Nelson's Soul Session, half of the award winning acoustic duo, The Tequila Mockingbirds, as well as being a "hired gun" for many local bands has quietly made him one of the busiest guitar players around.
     Throughout his career he has performed at the Tulip Festival, The Egg, Caffe Lena (in support of several groups as well as a sold out performance for The Tequila Mockingbirds), The Linda Norris Auditorium, The Universal Preservation Hall.
Self taught, Peter draws inspiration from many genres from Soul to Bluegrass which comes through in his phrasing, speed, and playfulness.
In recent years Peter has also received acclaim as a ukulele player having taught and performed at Festivals from the Flower City Ukulele Festival in Rochester, N.Y. to Seoul S. Korea for the 13th annual Aloha Ukulele Festival.
Currently Peter performs solo. Sometimes utilizing looping and other  techniques. Is the lead singer of Saratoga based R&B/rock/blues trio, Perennial. As well as having the pleasure of contributing and being a member of The McKrell's.
Awards
The Tequila Mockingbirds "Best Acoustic Duo" in Metroland magazine 2007- 2008
Best Jazz Group 2007 Times Union "Best of the Capital Region" reader's poll
Photo by Joy Derby Zullo - Photography 
Brian Melick- Percussion
Brian Melick has been professionally involved in music for over 42 years starting his career at the age of 14.  As a recording artist he has been featured on over 400 releases both for independent as well as major labels.  He has four releases under his own name "Percussive Voices", "uduboy", "Diverse Elements" and "In Motion". The first three respectfully have also been released as sound libraries for commercial industrial use and are finding much success on several major networks, cable networks and motion picture organizations such as Discover Channel, The Learning Channel, Disney, Columbia Pictures, and NBC to name just a few.  As an Educator Brian has developed several diverse participatory programs exploring the world of percussion, the world of udu drum as well as creating percussion instruments out of found objects.  He has authored "The How To of Udu" as well as "Percussion Instruments Made Out of Found Objects" which are methods and building percussion instrument resources respectfully.  These books are supported with audiophiles as well as dvds for a well-balanced offering.  The dvd for "The How To of Udu" is available worldwide through Alfred Publishing.   Most recently Brian has authored a 15 week course curriculum used in both the classroom as well as in afterschool enrichment programs entitled "Playing with Percussion".  He holds several US Patents for his custom designed percussion stands and built and performs on the first ever Lego Drum Set which was featured in the international drum magazine Modern Drummer.  Brian made a second Lego Drum Set for the permanent collection of  Percussive Arts Sociey's international percussion museum known as Rhythm! Discovery Center in Indianapolis Indiana.   Brian maintains a very diverse recording and teaching schedule as well as performing throughout the US and Canada including producing his own 4 part concert series' "Acoustic Doorways" and "ONE World Music"  Visit Brian online at;
www.uduboy.com
https://www.facebook.com/brian.melick.5 
"There is a sense of total joy and freedom that comes from Brian's playing that stays with the audience for days afterwards." -- Beth McLaughin American Music Therapists Association 
"Melick shows that the sonic range and tonal variety of the drums are astounding"-- Modern Drummer Magazine 
"Melick's solos are a pleasure as he delves deep into the wet rhythmic sounds of the instruments" -- Drum Magazine 
"If you like recordings by Mickey Hart of Gabrielle Roth, this is another artist whose work you'll appreciate." -- New Age Voice
photo bt Joe Deuel
Frank Orsini
For many years Frank Orsini has been one of the prominent acoustic musicians on the Upstate New York music scene, playing fiddle, viola, mandolin and guitar. A versatile fiddler and a seasoned ensemble player and singer, he has been a member of many long-standing established groups. Frank has also worked as a free-lance player in countless live performance situations and recording projects. Decades of studying and playing many styles of fiddling have given him a wide-ranging versatility and repertoire on the instrument, from older, traditional material through more contemporary styles, and he also enjoys switching to viola, mandolin or guitar in the appropriate musical situation. A sampling from Frank's repertoire may include an Elizabethan or early music selection, Celtic music from a variety of sources, Old-time fiddle tunes from the Southern mountain tradition, New England and Canadian dance tunes, Bluegrass and Country classics, Cajun, blues and ethnic selections as well as Urban and Western swing standards.
Photo by Joy Derby Zullo - Photography